Since the Golden Age of Audio, McIntosh Laboratory, Inc. has defined the highest quality in sound reproduction and continues to set the standard for performance and reliability in fine audio and home theater systems.  McIntosh is still hand-crafted in New York by a dedicated staff whose contributions have shaped the foundation of the company into the institution it is recognized as today.  Their furious dedication to design integrity and innovation has resulted in more than 35 patents for McIntosh Laboratory.
---

Since 1986, Runco has been a leader in the large screen projection industry through its commitment to research & development toward cultivating the latest refinements in video display technology.
---

Control 4 is a full featured, practical and reliable home automation system at a price that fits into your budget. Our scalable design also means that it's not an all or nothing solution, you can start with a basic system and upgrade over time with solutions that fit your lifestyle as well as your budget.
---
JVC video projectors are used in some of the most demanding applications, from flight simulators to medical imaging to the home theaters of Hollywood directors and devoted enthusiasts.  And while there is a JVC projector engineered specifically for each application, they are all based on the same JVC technology-D-ILA.
---

For 100 years, Da-Lite has been designing, manufacturing and marketing the most comprehensive line of projection screens in the world. Today, we offer our widest selection ever of proprietary projection screen fabrics and materials in our history. Whether you need a projection screen for a corporate boardroom or a residential media room, you will find what you are looking for on our website.
---

For us at Denon these are not buzzwords.  They are part of the quintessential philosophy behind everything we do.  These three words and decades of innovation and engineering excellence is what passionately shapes our entire culture.  Every detail of a Denon product is crafted around these words with a single goal in mind: to enhance the entertainment experience.
---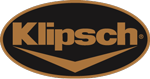 Klipsch, one of the first U.S. loudspeaker companies, has been building premium speakers since 1946. When Paul W. Klipsch—one of America's most celebrated audio
pioneers and Engineering and Science Hall of Fame inductee—founded Klipsch & Associates, he was hand-building every speaker inside a tin shed in Hope, Arkansas
---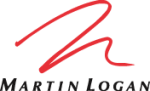 The MartinLogan Reserve Series consists of the world's finest electrostatic speakers paired with an ultimate audiophile retail experience.  Whether you're searching for an emotionally compelling musical experience or a mind blowing home theater, the MartinLogan Reserve will elevate your senses.
---

Easy-Flo manufactures high quality, easy to use central vaccuums. Our systems are powerful, quiet and reliable. No more hassle with upright vacuums, collection bags or short cords. Easy-flo central vacuums feature 30 ft. collection hoses and self-cleaning filters. Our vacuums reduce airborne dust and allergen particles, letting you breather easier.
---

Seura's vanishing LCD television mirrors, illuminated mirrors and invisible sound systems preserve the integrity of your decor, while providing unmatched performance. Seura defines your brand, your style, your space and your image.
---

High-end home theatre solutions from JSP industries blend eye-catching design with exceptional functionality. Whether your style is traditional, contemporary or transitional, you will appreciate JSP's extensive selection of wood furniture, perfectly suited to your audio/video requirements and decor.
---

LG has become a leading company in home entertainment by creating flat panel TV's, home theaters, Blu-ray players and other products, blending stylish design and smart technology.
---